Henry Walter Barnett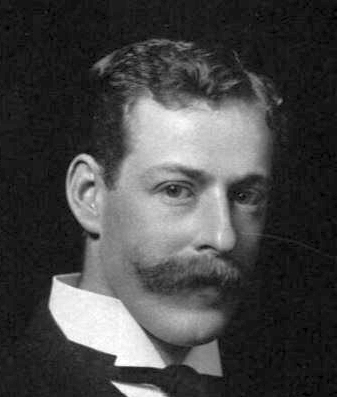 Henry Walter Barnett, c. 1894
Image courtesy of the National Library of Australia1
Summary list of events in Henry Walter Barnett's life
25 January 1862: born at St Kilda, Melbourne, Victoria.2
24 July 1868: birth of Hilda Frances Clement (Ella) Forbes, HWB's future wife, at Bath, Somerset, England.3
c. 1876: began work as a studio assistant to Robert Stewart of Bourke St, Melbourne.2
4 May 1877: his immediately elder brother, John Philip Barnett, died at Melbourne Hospital from injuries received in an accident on 18 April.
c. May 1883: set up the Elite Studio in partnership with Harold Riise in Hobart, Tasmania.2
31 August 1883: partnership with Harold Riise dissolved.
1884: he was working for Isaiah West Taber in San Francisco, California.4
c. 1885: worked for W. and D. Downey in London.4
1886: returned to Australia.
1886: possibly set up a studio at Minerva Chambers, 126 Pitt St, Sydney.
late 1886: took over Emil Riisfeldt's photographic studios in Sydney, using the nom de caméra of Falk.5
(Riisfeldt moved to Newtown, Sydney.)
January 1887: copied photographs of the Mount Rennie criminals, which were published in The Referee (Sydney); this caused him some embarrassment and he published repudiations of any other connection.
late 1888: in Europe (at least).
18 July 1889: married Hilda Frances Clement Forbes at the Registrar General's office, Sydney.6
early 1890: photographed Robert Louis Stevenson on his visit to Australia
mid 1891: photographed Sarah Bernhardt on her visit to Australia.
7 September 1891 - 7 January 1892: trip to USA and Europe.
Probably another overseas trip.
27 April 1894 - 5 October 1894: trip to Europe and USA.
16 March 1895: Falk's Studios, 92 - 94 Elizabeth St, Melbourne were opened.
16 September 1895: photographed Mark Twain (Samuel L. Clemens) at Sydney.
15 February 1896: Barnetts present at first night of farewell season in Melbourne of Brough-Boucicault Comedy Company, at the Princess' Theatre, Melbourne.
6 June 1896: Barnetts present at opening night of As You Like It at the Princess' Theatre.
[14 June 1896: Marius Sestier departed from Marseille for Mumbai.]7
[30 June 1896: Marius Sestier arrived at Mumbai.]
July, August 1896: photographed various stage stars in Sydney and Melbourne.
August 1896: HWB photographed Dorothy Usner in Melbourne.
[26 August 1896: Marius Sestier departed from Mumbai for Australia.]
28 August 1896: Ella Barnett returned to Sydney from Adelaide.
29 August 1896: H. W. Barnett present at premiere of A Trip to Chinatown at the Princess' Theatre, Melbourne.
8 September 1896: auctioned his household furniture and appointments, including artworks, in Sydney.
10 September 1896: Barnetts attended the wedding of Scot Inglis and Yda Hamilton at St. Stephen's Presbyterian church, Sydney.
[16 September 1896: Marius Sestier arrived at Sydney.]
16 - 28 September 1896: together with Charles B. Westmacott, set up the Salon Lumière at 237 Pitt St, Sydney for Marius Sestier.
28 - 29 October 1896: travelled to Melbourne with Marius Sestier.
31 October 1896: filmed with Sestier at VRC Derby Day at Flemington racecourse, Melbourne.
3 November 1896: filmed with Sestier at the Melbourne Cup races at Flemington racecourse.
late November 1896: helped his friend, the artist Arthur Streeton, set up his art exhibition next door to Falk's Melbourne studios.
1 February 1897: departed from Adelaide, South Australia aboard the F.M.S. Polynésien, for Marseille and London.
(Arthur Streeton was also on board.)
c. June 1897: living at Queen Anne's Mansions, Hyde Park, London.
30 September 1897: awarded the premier medal for portraiture from the Royal Photographic Society of Great Britain for his studies of Henri Kowalski, Sir Henry Parkes, and John Tanner.
late 1897 - early 1898: HWB was ill (with rheumatism) and spent time at Bath and Buxton – "taking the waters"?
1897 - 1898: had a photographic materials dealer's shop at 66 Berners St, Oxford St, London.
May 1898: opened a studio at 1 Park Side, Hyde Park Corner, London.
10 May 1899: elected to the Linked Ring with name "Antipodean".
May 1900: ceased any connection with Falk Studios in Sydney.
6 February 1901: severed connection with the Linked Ring.
March 1901: the Barnetts were living at 5 Portman Mansions, East St, Marylebone, London.
1901: HWB was a founder member of the Professional Photographers' Association.
3 March 1903: HWB (alone) returned to Melbourne on board R.M.S. Australia.
23 March 1903: HWB departed from Sydney on board R.M.S. Sierra for San Francisco and London.
<= May 1903: moved London studio to 12 Knightsbridge, Hyde Park Corner, London.
1906: living at Greencroft Gardens, Hampstead, NW, London.
December 1910 - January 1911: went to the USA to visit photographers in New York, Philadelphia, Baltimore, Washington, Pittsburgh, St. Louis, Chicago, Milwaukee, Niagara Falls, Buffalo, Rochester, Boston, and other places.
April 1911: the Barnetts were living at 15 Boundary Rd, St John's Wood, London.
1920: closed his London photographic business and moved to France.2
December 1924: living in Paris.
April 1926: living in Italy.
3 - 14 May 1927: held an exhibition of modern French art at the Fine Art Society's galleries in Melbourne.
c. September 1927: living at Aix-les-Bains, France.
29 April - 10 May 1930: exhibited modern French art at the Fine Art Society's Galleries, 100 Exhibition St, Melbourne.
27 May - 10 June 1930: exhibited modern French art at Anthony Hordern's Fine Art Gallery, Sydney.
late 1933: published an attack on the committee of the Felton Bequest for its policy of acquiring old masters rather than modern art.
January 1934: they were living at 36 avenue des Beaumettes, Nice, France.
16 January 1934: HWB died at 175 boulevard Carnot, Nice, France.
7 November 1951: death of Ella Barnett at 78 Clarence Gate Gardens, NW1, London.
---
Summary list of events in his parents' and siblings' lives
c. 1821: birth of Lewis Barnett, HWB's father, at London, England to Lewis Barnett and Rebecca (née Solomon).
c. 1833: birth of Alice Jacobs, HWB's mother.
c. 1838: Lewis Barnett came to Australia.
20 August 1851: Lewis Barnett and Alice Jacobs were married at Melbourne.
1852: birth of Bernard Barnett at South Australia.
1854: birth of Samuel Barnett at South Australia.
10 May 1860: birth of John Philip Barnett at Angas St, Adelaide, South Australia.
25 January 1862: birth of Henry Walter Barnett at St Kilda, Melbourne, Victoria.
1863: birth of Charles Lewis Barnett at St Kilda.
20 August 1865: birth of Louis Joseph Barnett at Melbourne.
1867: birth of Phoebe Barnett (HWB's only sister) at Melbourne.
4 May 1877: death of John Philip Barnett at Melbourne Hospital.
29 December 1899: Lewis Barnett made his last will.
1903: Lewis, Bernard, and Phoebe Barnett were living at 103 Hotham St, East Melbourne.
1906: Lewis, Bernard, and Phoebe Barnett were living at 167 Gipps St, East Melbourne.
23 November 1906: Lewis Barnett died at 167 Gipps St, East Melbourne.
25 November 1906: Lewis Barnett was buried in the Jewish section of Melbourne General Cemetery.
27 December 1906: probate of Lewis Barnett's estate. Phoebe was the sole executrix and everything went to her.
3 August 1910: Alice Barnett died at Ealing, London.
16 January 1934: HWB died at Nice, France.
27 April 1934: Bernard Barnett died at a private hospital, Cremorne, Sydney.
31 August 1955: death of Phoebe Barnett at Sydney.
References and notes
Research on Barnett is on-going.
[1] Detail from National Library of Australia: http://nla.gov.au/nla.obj-141547809.
[2] File for entry for Henry Walter BARNETT in the Australian Dictionary of Biography.
[3] English census returns of 3 April 1881 (The National Archives (TNA): RG 11/173, f 104 p 50, schedule number 204) and 3 April 1911 (TNA: RG 14/584, schedule number 264).
[4] The Photogram (England), September 1897, p.279, Current Topics.
[5] Sands' Sydney directories, 1884 - 1889, alphabetical, trades, and street indexes.
[6] ADB file: marriage certificate;
The Sydney Morning Herald, 22 July 1889, p.1a, marriage notice.
[7] The events for Marius Sestier are included to show that it was impossible for Barnett to have met him at any time between his departure from Marseille and arrival at Sydney. See The meeting of Marius Sestier and H. Walter Barnett for further details on this matter.